Winter Park Bargaining Report 05/05/19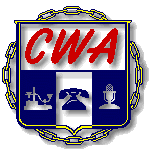 CWA Local 3176
Winter Park Bargaining Report 05/03/19
CWA Brothers and Sisters:
This is the bargaining teams Fifth report to the membership, after twenty-seven days of negotiations, we made some progress this week moving forward on the remaining proposals for a fair and equitable an agreement, the company continues its pursuit of a below cost of living offer that would give our members a wage increase above 1.5% 1.5% 1,5% for this contract. The contract expires on May 10Th, 2019 with the company's LAST, BEST, FINALE OFFER.
Issues discussed at the table.
1 Danny Pate Letter referencing the union, a rebuttal is coming.
2 Scheduling last-minute after-hours work. Resolved.
3 Information requests for night shift pay not received. Not resolved.
4 Holiday pay for temp employees. Resolved.
5 Bargaining unit report for Winter Park. Resolved.
6 Employees excluded from NDA. Resolved.
7 Agreement to confer with the local on RIF agreement. Resolved.
8 Sap ID issue for Winter Park techs. Not resolved at the table.
Equitable proposals as of Thursday that benefit the hourly employees. Five
The company's withdrawn or open proposals, W/D - Premium Rate, Overtime, Sunday Work, Contracting Work, OPEN, STD, SWCP, PTO Hour Use, Contract Printing Cost.
The local's withdrawn, open or can TA proposals, W/D - Sunday Pay, Over time, PTO Vacation, Calendar Year, Standby, Health, and Welfare, 401K Company Contributions, Callout Pay, Overtime Equalization, Right to reschedule, Union Dues, Lunch Periods, (CAN TA) – Rest Period, Overtime Opportunity, Bargaining Unit Successorship, Safety Footwear with $100 increase, the team passed 1 new issue Four tens for scheduled Saturday work.
No proposals were T/A this week for union or the company, the team continues to address the economic proposals as we discussed at the meeting last month, the company response continues to be were not interested, that's a cost to us, it's upper management, and NO we're not saying we can't but we're not giving anymore, keep your eyes on the website, personal emails, Stewards discussions, and CENTURYLINK DOES NOT CARE.COM FOR UPDATES for notification of Mobilization meetings, come to the general meeting at the Moose Lodge in Clermont on Monday 05/13/2019 8:00 PM for more details and discussion.
The bargaining team will continue to address the remaining issues until Friday at 12:00 PM.
The contract was extended late Friday, May 10, 2019, will expire at 12:00 PM, we are not returning to the bargaining table at this time to address the remaining issues, we hope the company will be willing to make some movement from their previous reluctant position.
Information
Current CenturyLink updates:
The company saw a slight decrease in net income for 2018, though it predicts higher revenue and earnings for 2019. In 2018, CenturyLink had revenues of $23.4 billion and earnings (before interest, taxes, depreciation, and amortization) of $9 billion with capital expenditures of $3.2 billion. Each worker generated on average $520,955 of revenues. Since acquiring Level 3 in 2017, CenturyLink has focused on cutting expenses to extract as many savings as it can from the merged entity to pay down its $36 billion debt. The company reduced its headcount by 6,000 over 2018 and cut its dividend in half.
Point of interest, to CWA members, will be the compensation of CEO Jeffrey K. Storey. In 2018, according to the Summary Compensation table in this year's proxy statement, Mr. Storey received total compensation of $ 35,655,646. Note that Mr. Storey started as CEO on May 23, 2018. Until that date, the CEO was Glenn F. Post, III. He received compensation of $10,744,214 in 2018, according to the Summary Compensation Table.
Again, I say stand up you have a voice use it.
The Bargaining Team