Union Meetings
Order of Business
The Local follows a strict protocol called the Order of Business or Agenda
This protocol allows meetings to be conducted in a timely fashion by separating all issues into their respective sections.
The Order of Business is as follows:
Meeting called to order by ranking officer

Reading of the previous General Membership minutes.

Request for additional Agenda items

Report of Local Officers (Treasurer's, EVP, or Unit Rep)

Committee Reports

Membership / Organizing / Education / Equity

Women's

Legislative

Community Service / Retired Members

Budget / Auditing

By-Laws

Bargaining

Safety

Review of Old Business

New Business

Good and Welfare

Adjournment of local meeting
General Membership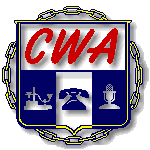 General Membership meetings are open to all members, non-members, and family.
For directions click here
*Everyone has a chance to win a $50 check and other door prizes*
January, March, May, July, September, November
Leesburg area - Located at The Best Western
1321 N. 14th St. Leesburg, Fl 34748
Located Behind Ramshackles Cafe
Februrary,April,June,August,October,December
Ocala area - Located at the Shriner's Club
4301 SE Maricamp Rd, Ocala Fl
CenturyLink Unit Meetings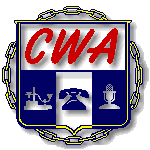 All CenturyLink Unit Meetings have been discontinued for the time being and shall be resumed if the New Executive Board can determine new locations for any future meetings.
If you have any suggestions for locations, please email them to cwa3176_eboard@cwa3176.org
AT&T Unit Meetings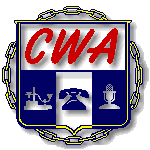 All meetings will start at 8:00 pm
Steward's Meeting will start at 7:30 pm
For directions click here
All AT&T meetings will be held on the second Wednesday of each month
Ocala area - Located at the Denny's
3801 W Silver Springs Blvd, Ocala, FL 34482
Executive Board / Special Request Meetings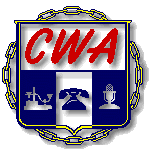 Executive Board meetings will be held at times and locations as determined by the local President.
Special meetings may be called by a majority vote of the Local Officers, or by a petition signed by 20% of the membership.
Upon receipt of the signed petition the Local Officers shall call a Special meeting to be held within ten (10) days.
The local officers will designate the location of the special meeting.
Page Last Updated: Jan 09, 2018 (13:01:00)